Geogradient - Westknits MKAL 2023 Kit - Smooshy with Cashmere
Quixotic Fibers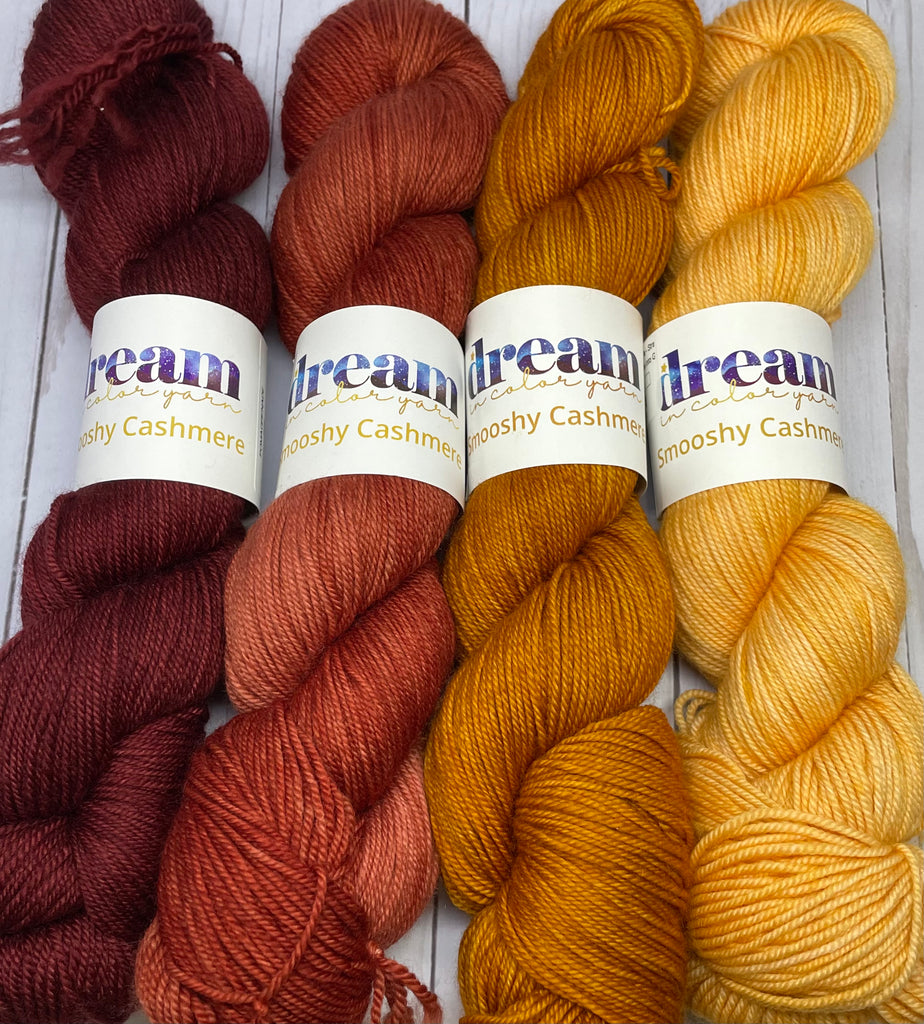 It's that time of year again!  This yarn pack is for Stephen West's annual mystery knitalong for 2023.  
Welcome to the 14th Westknits Mystery Shawl Knit Along (MKAL)! We are going to have so much fun knitting an out of this world shawl design. This year's shawl will be a geometric explosion of color using a gradient of four colors. Join me as I guide you through the mesmerizing stitches of this year's mystery shawl with video tutorials throughout October. Get ready to blast off as we cast on Thursday, October 5!
You can sign up for the MKAL and pattern on Ravelry or at stephenandpenelope.com
This kit includes 4 skeins of Dream in Color Smooshy with Cashmere Yarn (70% superwash merino wool, 20% cashmere, 10% nylon / 400 yards and 4 ounces (115 grams) per skein) in the colors shown.