Adjustable Wood Sock Blockers in Adult, Child, or Infant Sizes
Katrinkles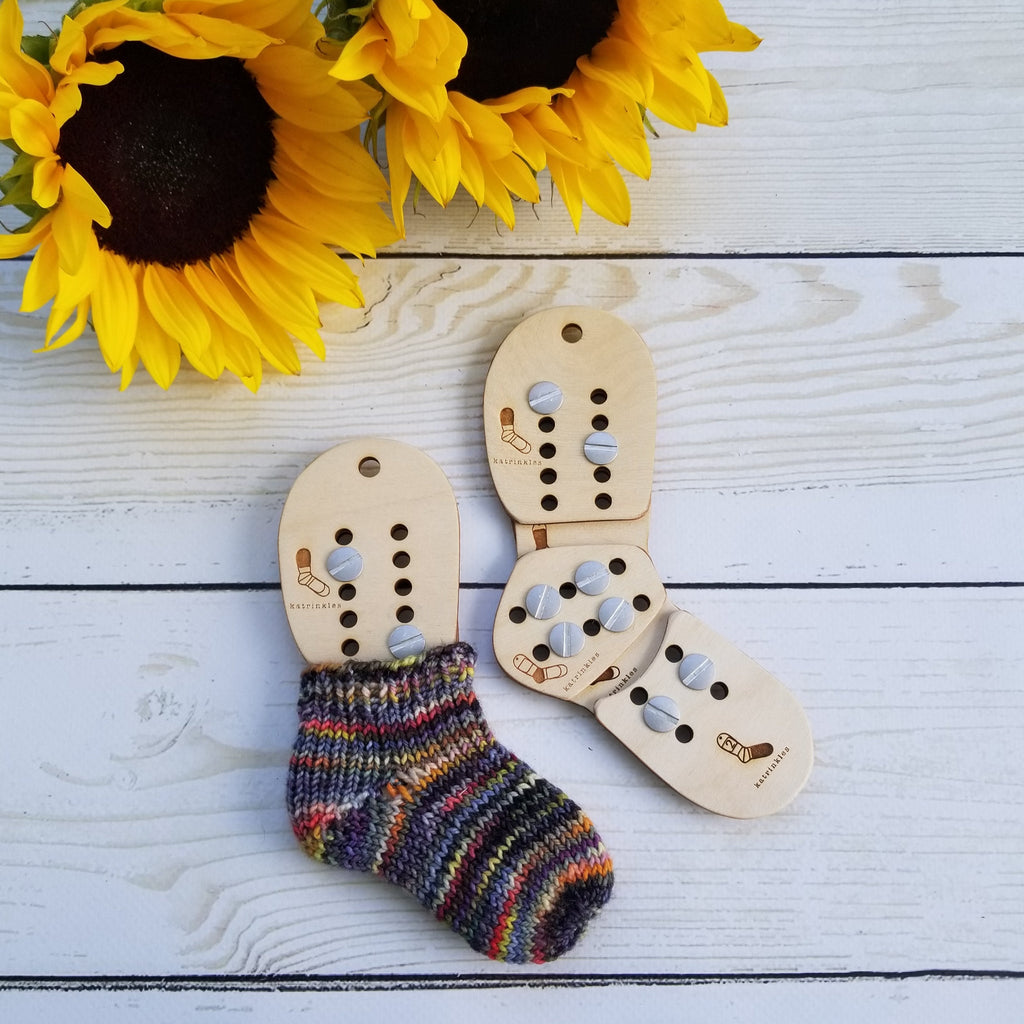 These Adjustable Sock Blockers are great for knitters who frequently wash and block socks. They are sold in a pair that you assemble. You can adjust the leg, foot, and heel for the perfect fit!

Katrinkle's Adjustable Sock Blockers are now available in 3 sizes:
New Updated "Slide" Style Adult Size - adjust approximately from Women's size 4 to Men's size 13
Kid Size - adjust approximately form Toddler size 4.5 to Kid size 6.5
Baby Size - adjust approximately from Newborn to Toddler size 5
There are pictogram instructions of how to assemble your sock blockers engraved into each piece.
This item consists of unfinished plywood pieces with sanded edges. If you prefer a more finished surface, we recommend using 320 grit sandpaper to sand pieces with the grain of the wood and wiping them with a dry cloth to remove the sawdust.
Product Details:
Material: Birch or Acrylic
Approximate Size: Adjustable to fit most sizes, package size: 6" x 9"
Made from locally sourced birch plywood and hand finished in our studio in Providence RI.
Because they are made of a natural material, the appearance of each item may slightly vary.
 .