Synchronicity Shawl Kit - Petite Madison
Prism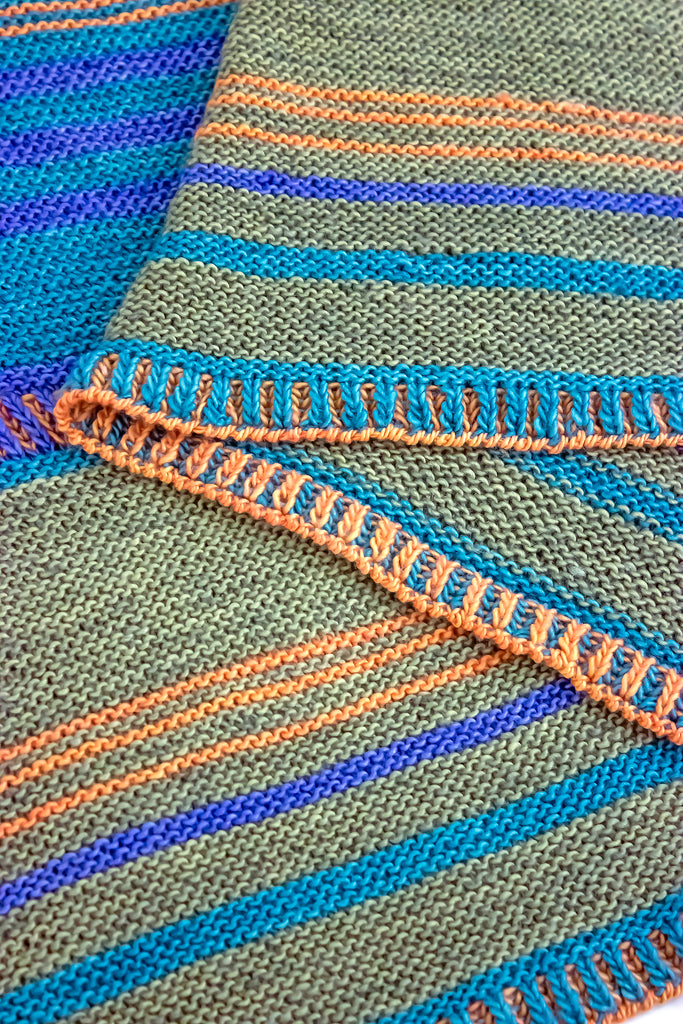 Wrap yourself in luxury with Synchronicity worked in Prism's Petite Madison. Generous in size with a slightely asymmetrical shape, color and the syncopation of stripes are the story here.
Three related Chroma colors, chosen every-other-color from one side of the wheel are accented by one contrasting color from the other side. Stripes based on Fibonacci sequences transition from one dominant color to another, all while being playfully accented by a bright complementary color. Three sections of Fisherman's Rib add interest and reversibility.
Size: WIngspan 100", depth 25"
Kit includes:
Also required, but not included:
US 6/4mm circular needle
C/2.75mm crochet hool