Smooshy with Cashmere December 2022 Pop-Up - 4 skein blues set for the Wings Shawl SALE
Dream In Color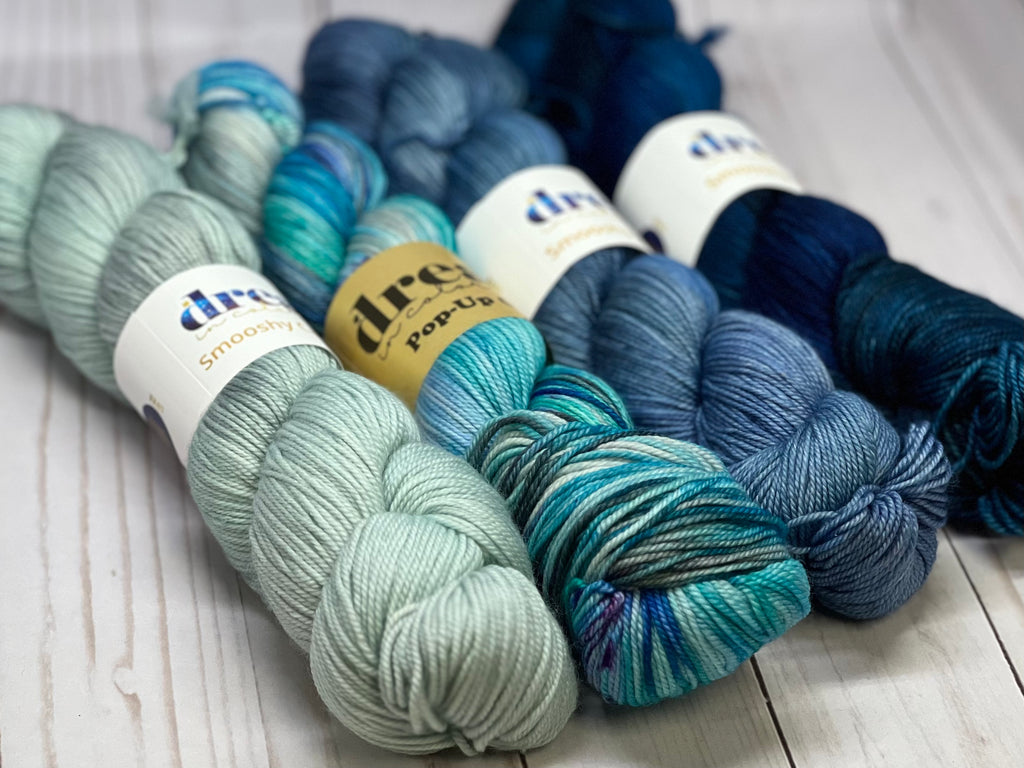 Special LYS Day 2023 Deal!  Regular Price is $144.  The sale price is $107 (without pattern)
Dream in Color has combined their December 2022 Pop-Up color with 3 coordinating colors to make a kit for the Wings Shawl by Pia Trans.
Kit includes:
4 skeins of Dream in Color Smooshy with Cashmere yarn (70% merino, 20% cashmere, 10% nylon / 400 yards per 4 oz skein) in the colors pictured.
Optional pattern.  You can purchase the Wings pattern directly from the designer on ravelry.  If you would like for us to purchase and print it for you, please select the "Pattern" option.  If you would like to have the pattern added to your ravelry library, please include your ravelry ID in the notes at checkout and we will link the purchase to your ravelry account.