Smooshy with Cashmere - Assigned Pooling - Spring Ballet
Dream In Color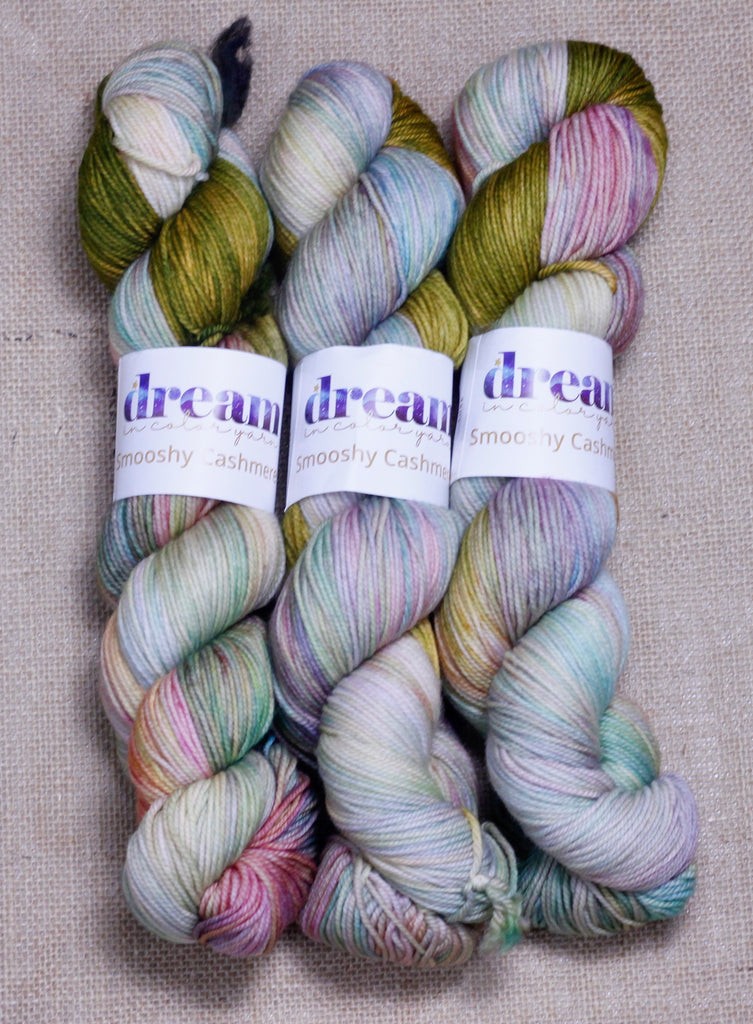 Assigned pooling is all the rage in the knitting world, and Dream in Color has created some gorgeous colors to make the most of this fun technique.  
With assigned pooling, every row or round is unique.  It is super easy to modify a pattern by changing your stitch pattern whenever you come to the contrasting color.  For example, if you are knitting, when you come to the other color, start purling; then switch back.  This simple technique creates a fun and unique fabric.
With its luscious blend of luxury fibers, Smooshy with Cashmere is opulence in a skein.  20% cashmere makes this yarn divinely next-to-skin soft, while 10% nylon lends a durability that means Smooshy with Cashmere is equally at home in socks and open, airy lacework.
70% superwash merino, 20% cashmere, 10% nylon
4 oz. & 400 yards
7.5 - 9 sts / inch
U.S. 0 to 2 needles