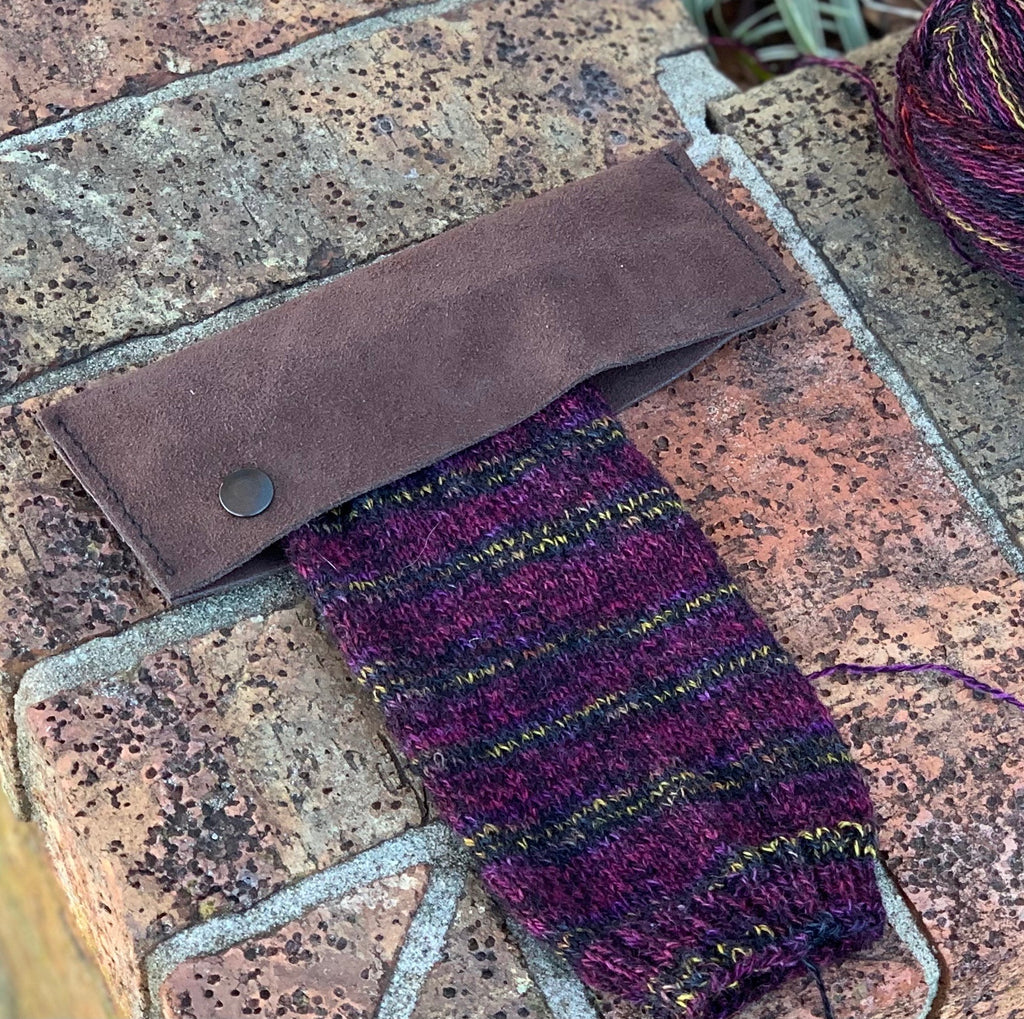 These wonderful DPN project holders are made by local (Frisco, Texas) fiber artist Sabrina Brown.
Made from real leather and suede, they are hand sewn.
They will accommodate 6 inch and 4 inch lengths ( for 6 inch and 4 inch DPNs).
About the maker: Sabrina has formal training and extensive experience in the fiber arts: a profession seamstress and pattern maker, she also knits, crochets, spins, and dyes.