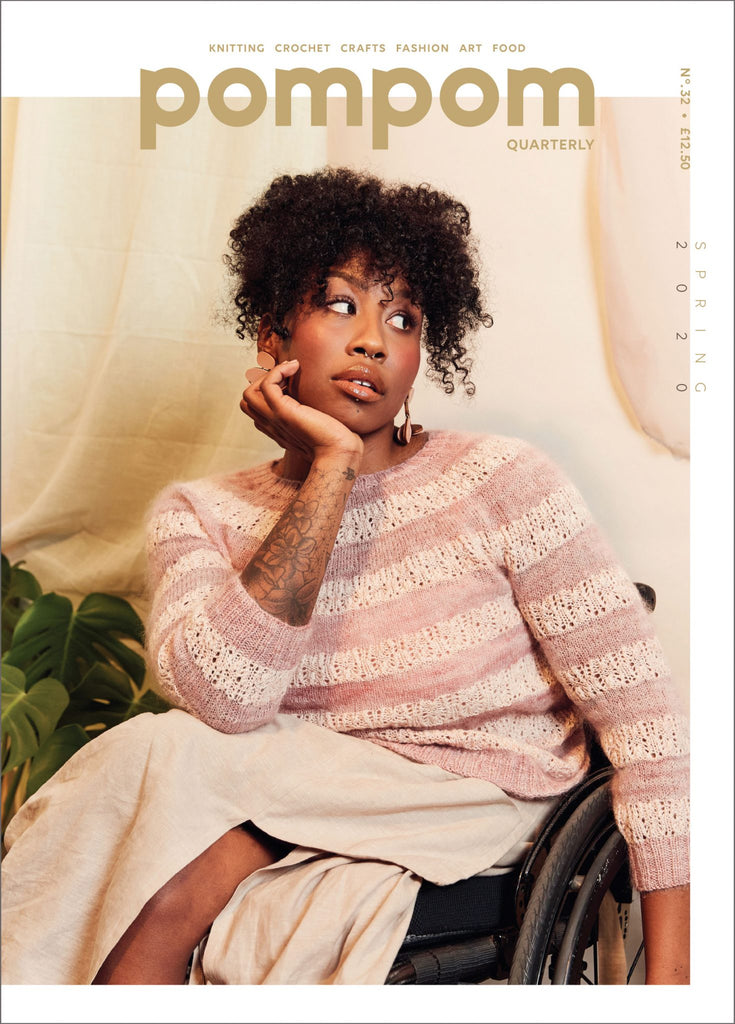 Pompom Quarterly: Issue 32, Spring 2020: inspired by the concept of air! The designs within the forthcoming pages celebrate the air-filled spaces which bring knit and crochet patterns to life - expect lots of lace and gauzy mohair - but also honour the intangible, liminal spaces which many of us inhabit. It's our pleasure to have collaborated with Ocean Rose who is this issue's Art Director, and we hope that the designs, words, and photos within are like a breath of fresh, well, air!
Accompanying the designers work is the interview, 'Liminal Bodies', by Francesca Baldry with Jacqueline Cieslack, a recipe for meringues by Kat Goldin, and Ocean has written a tutorial for a Floating Floral Arrangement which appears to be artfully suspended in mid-, you guessed it, air.
Magazine includes a Ravelry download code to get the PDF version as well.
NOTE: Magazines may ship separately via Media Mail