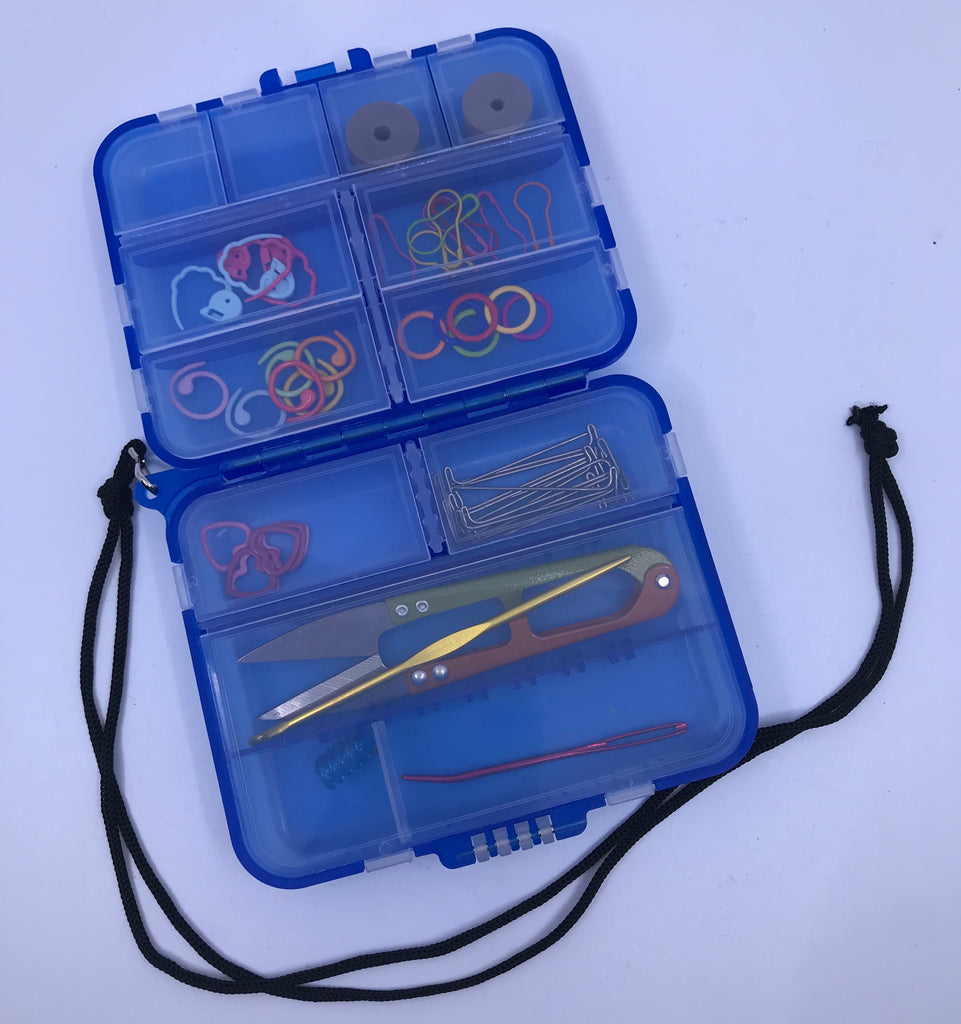 This is the tool kit that we put together for our KNITHOW new knitter starter pack.
The idea behind the starter pack is to offer knitters who can't visit a local yarn shop the opportunity to sample a variety of quality tools to see which ones they like best.
This tool kit contains sample of a variety of stitch markets from Cocoknits and Clover, a pair of snips, a fix-it tool, a tapestry needle, and two types of needle stoppers/point protectors.
All of these are packaged in the handy Beadsmith Notions Case.
We will be publishing a short video soon to explain what all of these tools are and how to use them.
Note: the colors of the components may vary.