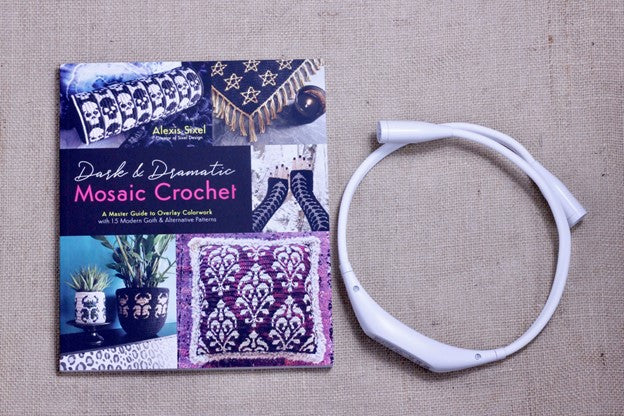 This new for 2023 Holiday Bundle contains:
Dark & Dramatic Mosaic Crochet - Capture the art of mosaic crochet and craft gothic colorwork creations with ease! From Alexis Sixel comes the ultimate all-in-one resource for the addictive technique of overlay mosaic crochet. Under Alexis's expert guidance, you'll effortlessly master all the essential skills in no time. Learn to read mosaic charts, crochet border stitches and create the unique special stitches that Alexis has personally spent years developing and perfecting—all before moving on to the edgy, eye-catching works of crochet art on every page.
Lumos Knitting Light - This light is extremely lightweight and very flexible. Use it while reading, crocheting or knitting!