Lemonwood: Handmade Wood Accessories - Flower Garden Yarn Box
Dream in Color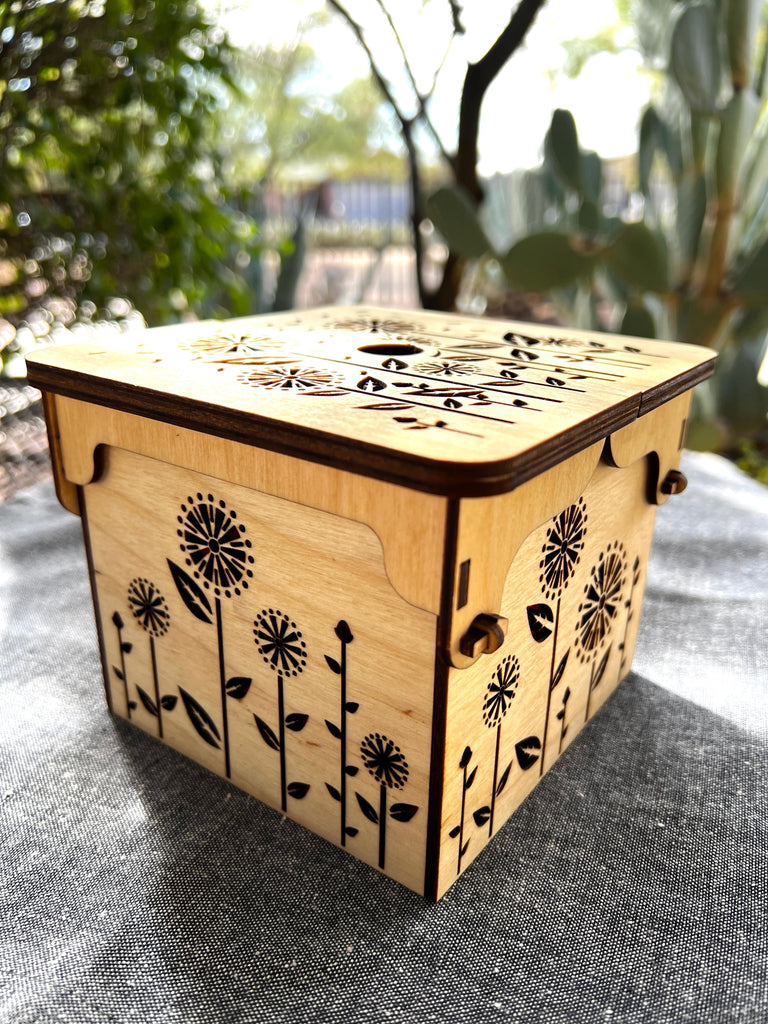 Our friends at Dream in Color present Lemonwood!
"Lemonwood is a small, women-owned wholesale business based in Tucson, Arizona. We love anything and all things relating to yarn and knitting! We aim to create high quality products we ourselves would enjoy using, so we can ensure that you are getting the best knitting tools on the market!"
All Lemonwood products are assembled, finished and painted by hand in Arizona.
Yarn Box Dimensions: approximately 5.5" x 5.5" x 4.25"
Lemonwood products include: Yarn Box, Tablet Holder, Phone Holder, and Multi-Tool.
Available designs: Sunrise, Flower Garden, and Plant Love