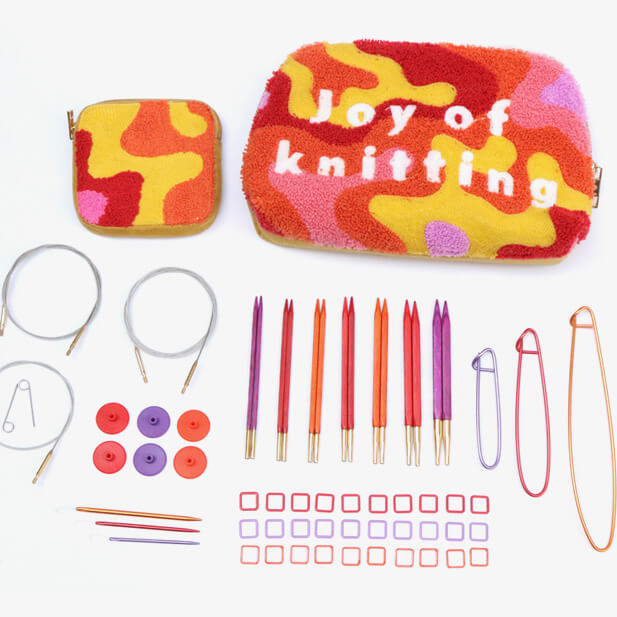 This is a new interchangeable set from Knitter's Pride released just in time for Mother's Day!
In a vibrant color design, these Cubic needles come in bold shades of purple, red and orange.
Also included are end caps and stitch markers in coordinating shades, as well as wool needles and stitch holders.
The set comes packaged in a large 60s-inspired richly tufted and embroidered punch needle case, with an additional punch needle-embroidered pouch containing all the accessories: cords, end caps, cord keys, and wool needles.
Set Contents:
7 pairs of 5" Cubic Interchangeable needle tips in US sizes 6 - 11 with gold connectors
3 nylon coated stainless steel swivel cords in sizes 24", 32", and 40"
6 end caps and 2 cord keys
30 metal stitch markers (10 each in red, orange, and purple)
3 wool needles and 3 stitch holders in small, medium, and large
a mini sized matching punch needle-embroidered pouch