Keyed Up Wrap Kit - Symphony Worsted
Prism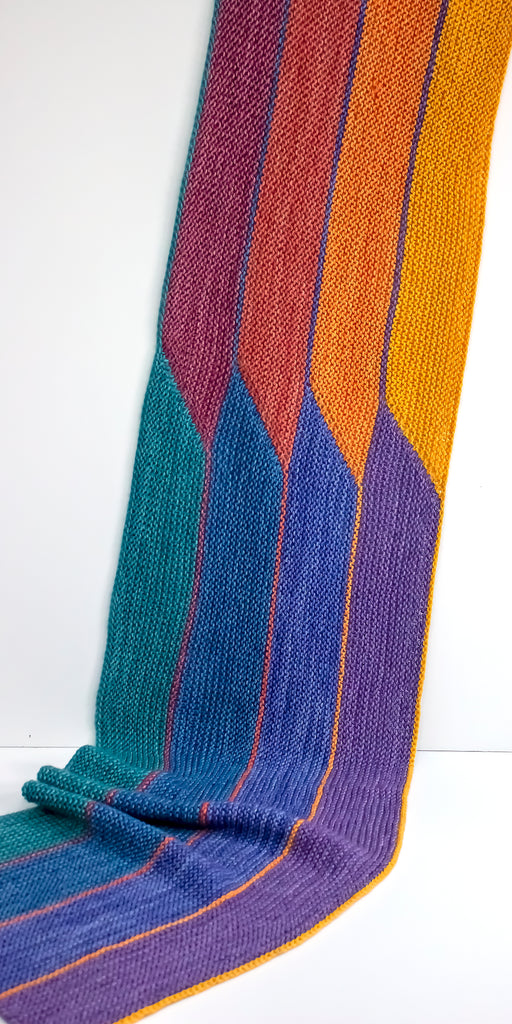 Eight colors from one of Prism's new Chroma collections, all related in the same level of saturation intensity, are chosen from two sides of the color wheel. Accent stripes of each color family enhance the simple garter stitch wrap, with short row wedges in the center to make the transition.
Finished size: 86" x 17" when worn (fabric stretches longer than gauge would suggest.
The yarn is Prism's Symphony, a delicious merino cashmere blend. (80% Merino, 10% Cashmere, and 10% Nylon. 118 yards/2 oz per skein)
Kit includes 8 x 2 oz. skeins of Prism Symphony in the colors shown, the pattern is optional.
Also required, but not included: US #9 needles, or size to get gauge.