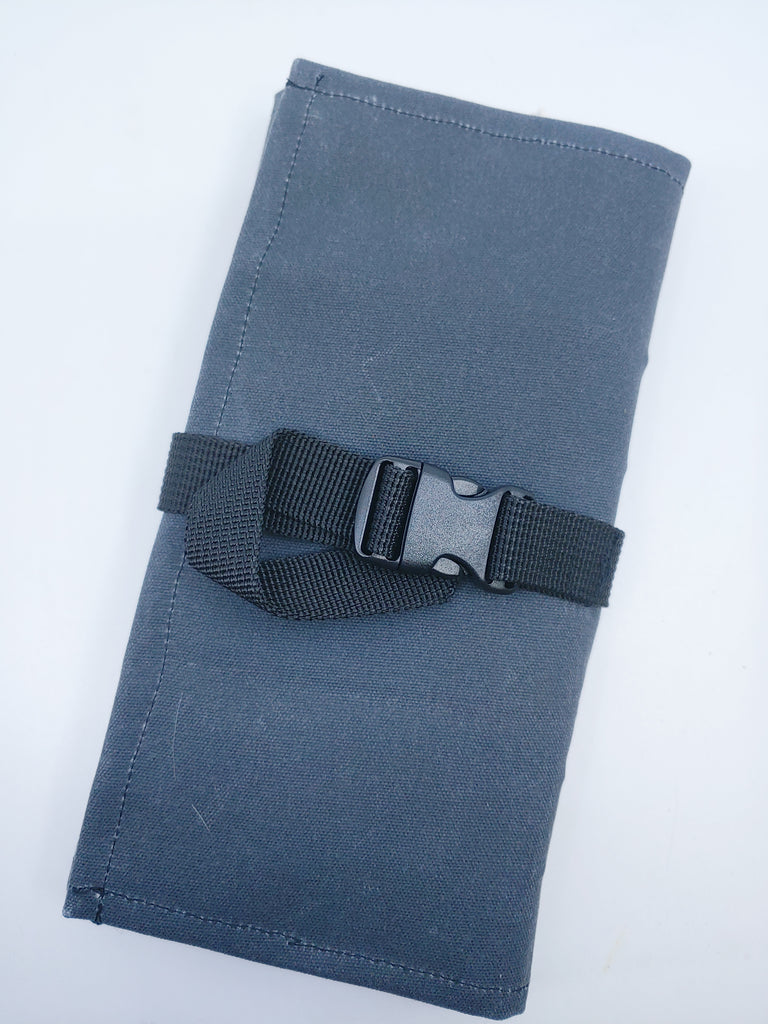 These Waxed Cotton Canvas cases are handmade in Frisco, Texas.
Sabrina, the artisan behind "Two Sticks and a Ball of String" designed this case based a conversation between her and Carla about how hard it is to find a good case for Interchangeable needles, DPNs, or crochet hooks that rolls up, has room for extra items, and doesn't let everything fall out.
This case is extremely well made. The outer case is 10.5 oz. waxed cotton canvas. The inside pockets are made from sturdy nylon coated mesh. Hooks and needles are held in place by two bands of strong elastic. Wide flaps on three sides protect the contents and keep them from escaping.
These are perfect for interchangeable needle sets as well, with three pockets for cords and a zipper pocket for bits and bobs. They also make a wonderful case for fountain pens!
Dimensions: 8" x 16.5" unrolled. Approximately 8" x 3.5" folded (depending on much crap you've stuffed into it.)
Weight: 6-8 oz. (varies depending on the hide.)