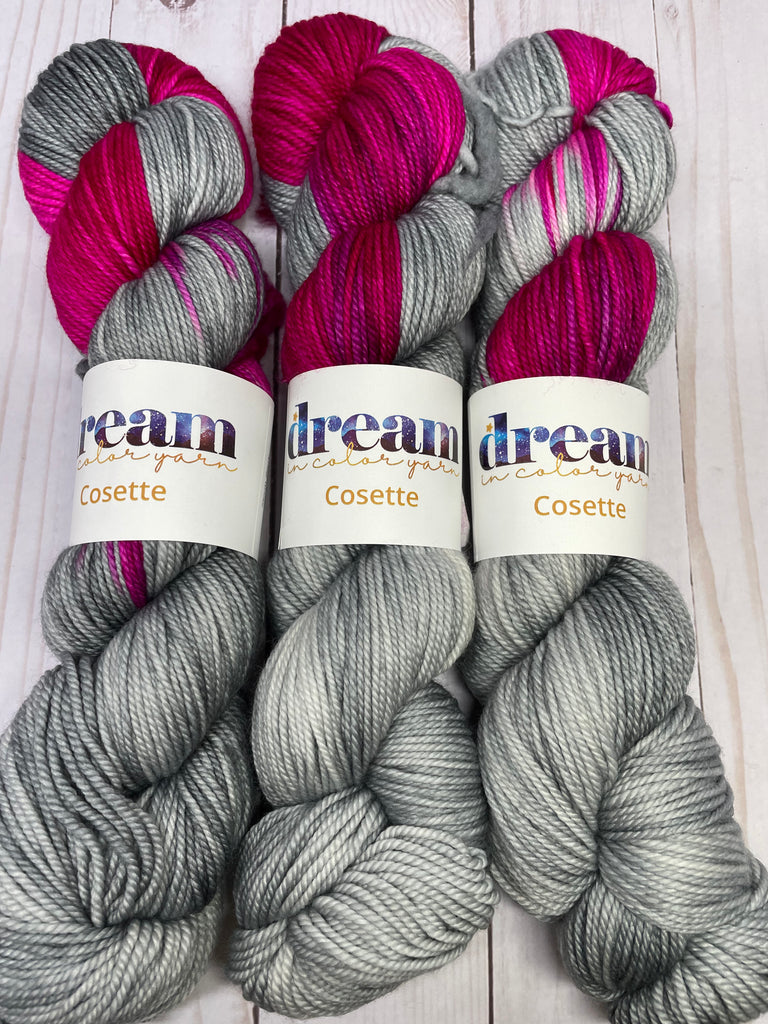 Assigned pooling is all the rage in the knitting world, and Dream in Color has created some gorgeous colors to make the most of this fun technique.
With assigned pooling, every row or round is unique.  It is super easy to modify a pattern by changing your stitch pattern whenever you come to the contrasting color.  For example, if you are knitting, when you come to the other color, start purling; then switch back.  This simple technique creates a fun and unique fabric.
Cosette DK is a heavenly blend of fibers in a sumptuous 3 ply. With 20% cashmere Cosette has remarkable softness and wonderful drape. It is as suited for heirloom baby items as it is for luxurious accessories.
70% superwash merino wool, 20% cashmere, 10% nylon
4 oz. & 270 yds.
5.5 - 6 sts per inch
U.S. 4 to 6 needles