Lemonwood Limited Edition LYS Day 2023 Tablet Stand - The Wool Story
Dream in Color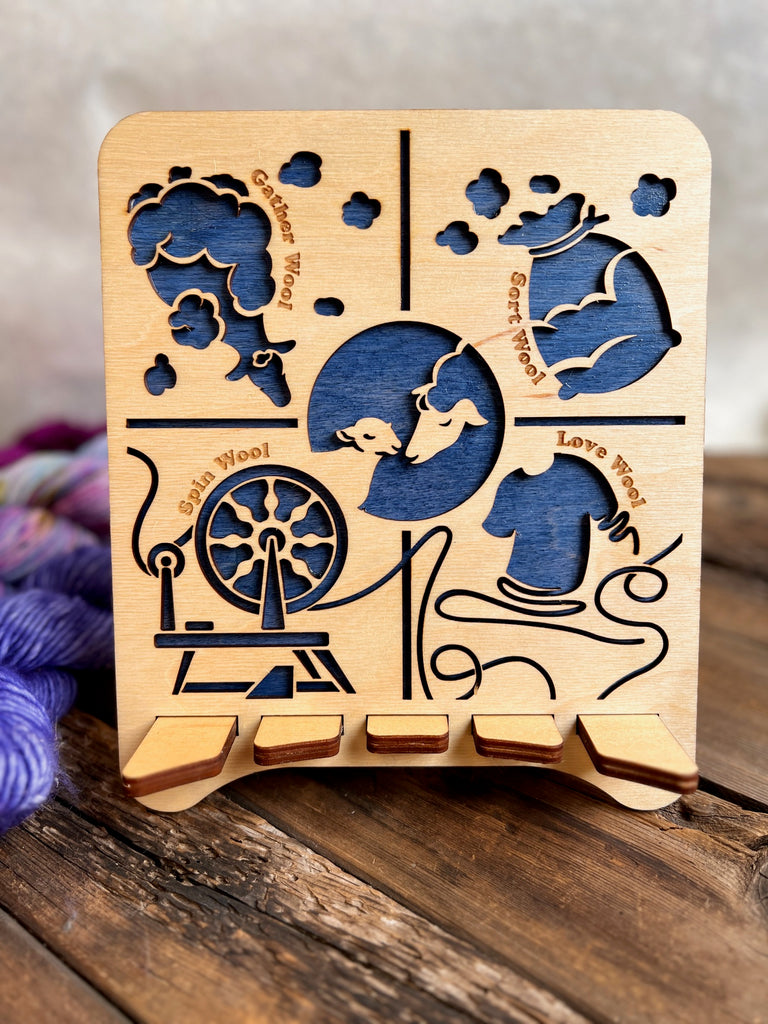 This gorgeous tablet stand was designed and produced exclusively for Local Yarn Shop Day 2023.  We have a limited number that will be available for purchase on LYS day, which is Saturday 2023.

"Lemonwood is a small, women-owned wholesale business based in Tucson, Arizona. We love anything and all things relating to yarn and knitting! We aim to create high quality products we ourselves would enjoy using, so we can ensure that you are getting the best knitting tools on the market!"
The two-piece tablet stand is hand assembled and hand painted with a natural wood finish.  And, it comes apart for easy carrying in your project bag.
Dimensions: 7 1/4" x 8.5"
All Lemonwood products are assembled, finished and painted by hand in Arizona.