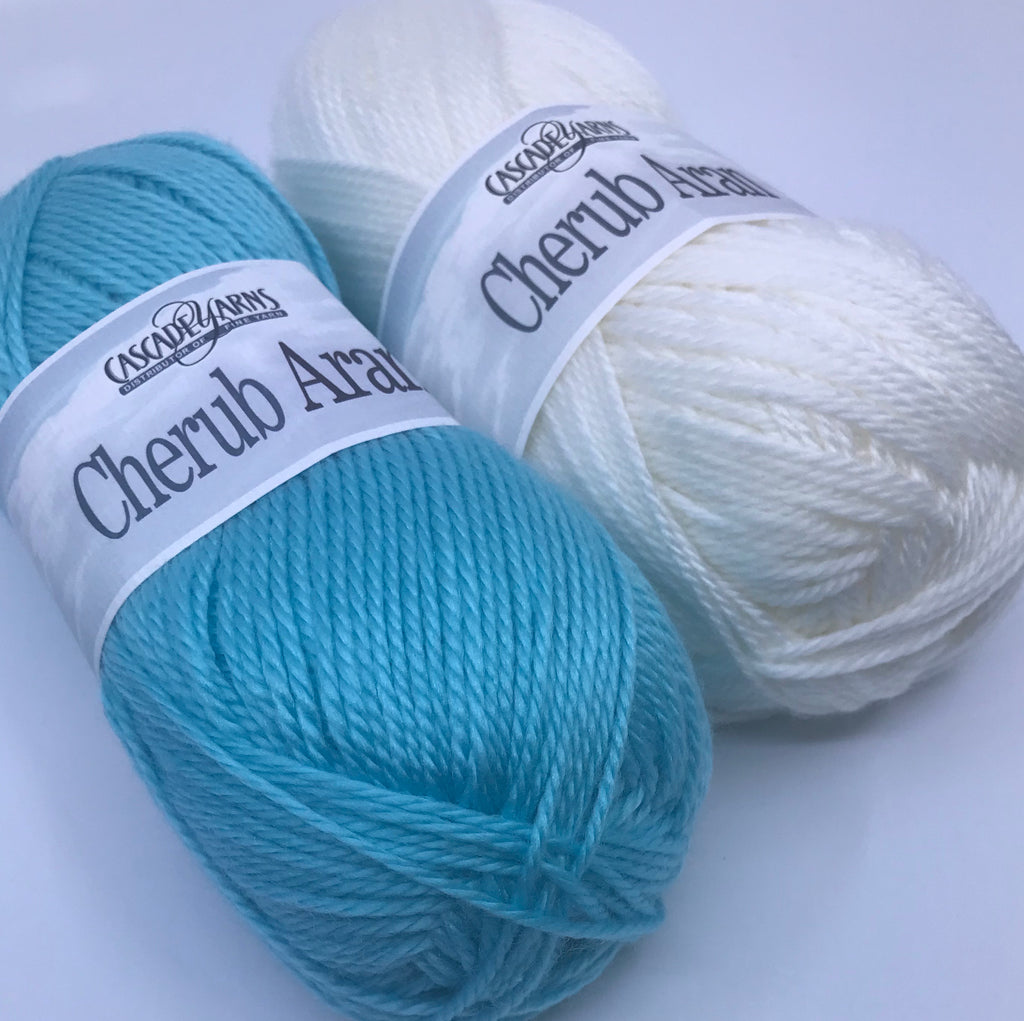 All of us here at Quixotic Fibers have fallen in love with Antonia Shankland's Maine Woven Baby Blanket, which is a free pattern on ravelry. It is actually an easy knit using slipped stitches, although the finished product looks deceptively complex.
Paired with two shades of Cherub Aran from Cascade Yarns, it makes a beautiful, super-soft, and surprisingly affordable 32" x 32" blanket. Patti knit the sample square in the picture using #7 needles (instead of the #8 that the pattern calls for) because they worked better for this particular yarn.
One "kit" includes 4 skeins of Cherub Aran yarn, two in each of the colors pictured. The pattern is not included because it is free on ravelry. If you need a needle, please choose the needle option that you prefer.
If you would like to make a larger blanket, 2 kits should make a small 45" x 45" throw and 3 kits should make one 50" x 60".