Casapinka Mindless KAL Shawl Kit - Your Slip is Showing - Smooshy with Cashmere
Dream In Color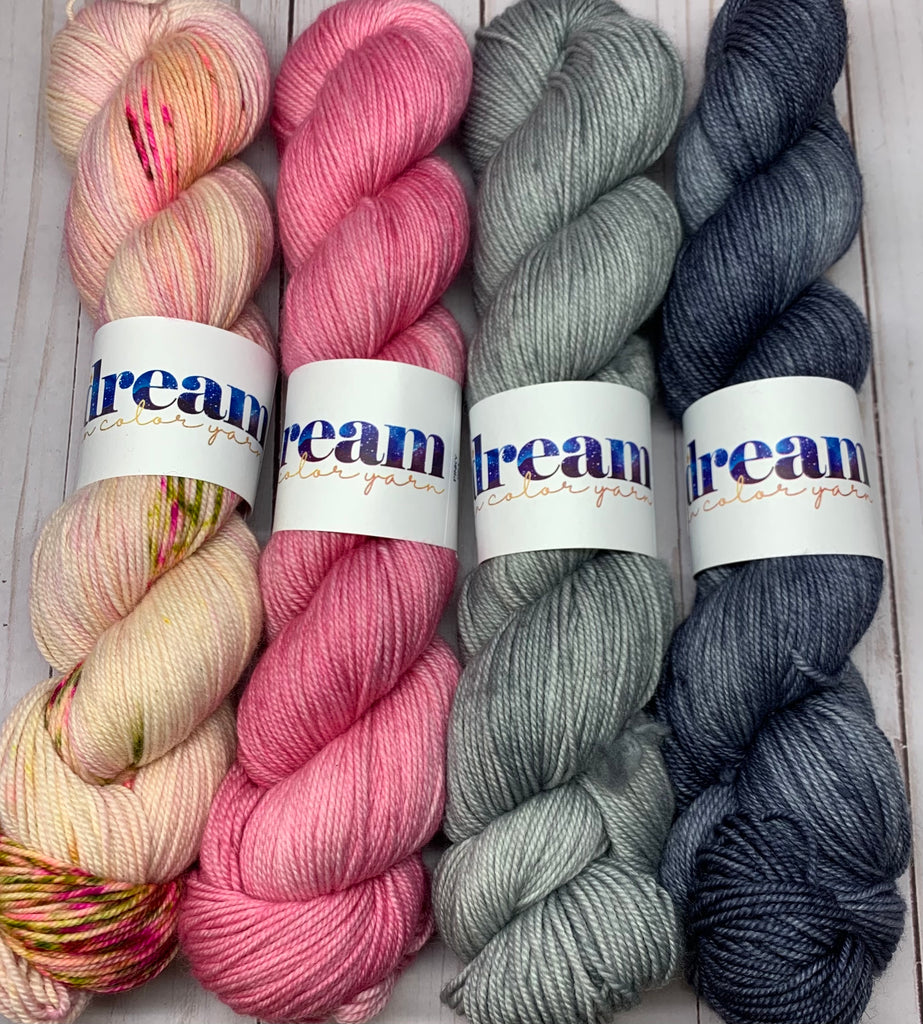 This pattern is from Casapinka's Mindless KAL held in October 2021.
Sometimes we all need a break from knitting complicated and clever stitch combinations with some mindless knitting.

Mindless uses a fabulous pattern from Casapinka's archives: Your Slip is Showing.
Your Slip is Showing is an opportunity to make a large statement piece using a simple slipped stitch technique. It is a boomerang shaped shawl, which is meditative to knit as it flows from one color combination to the next in twelve different sections. It uses four different colors of yarn and lends itself well to speckles, tonals or variegated colors, fade sets, or gradient colors. There is a schematic that allows you to plan your shawl colors using colored pens; use it to determine which color will show up at the beginning, middle and end of your project. Directions for this are described in the pattern. Or just do it any ole way you want!
Kit Includes:

Four skeins of Dream in Color Smooshy with Cashmere (70% superwash merino, 20% cashmere, 10% nylon, 400 yards/4 oz)

Optional pattern: You can purchase the pattern directly from the designer on Ravelry. or choose the pattern option and we will purchase the pattern and print it for you. If you would like for the pattern to be added to your ravelry library, please give us your ravelry id in the notes section at checkout.
Also required, but not included:
US #5 and #4 needles, or US #6 and #5. The smaller needle is for the border