Caitlin Hunter's Sipila Sweater Yarn Pack - Malabrigo Sock
Malabrigo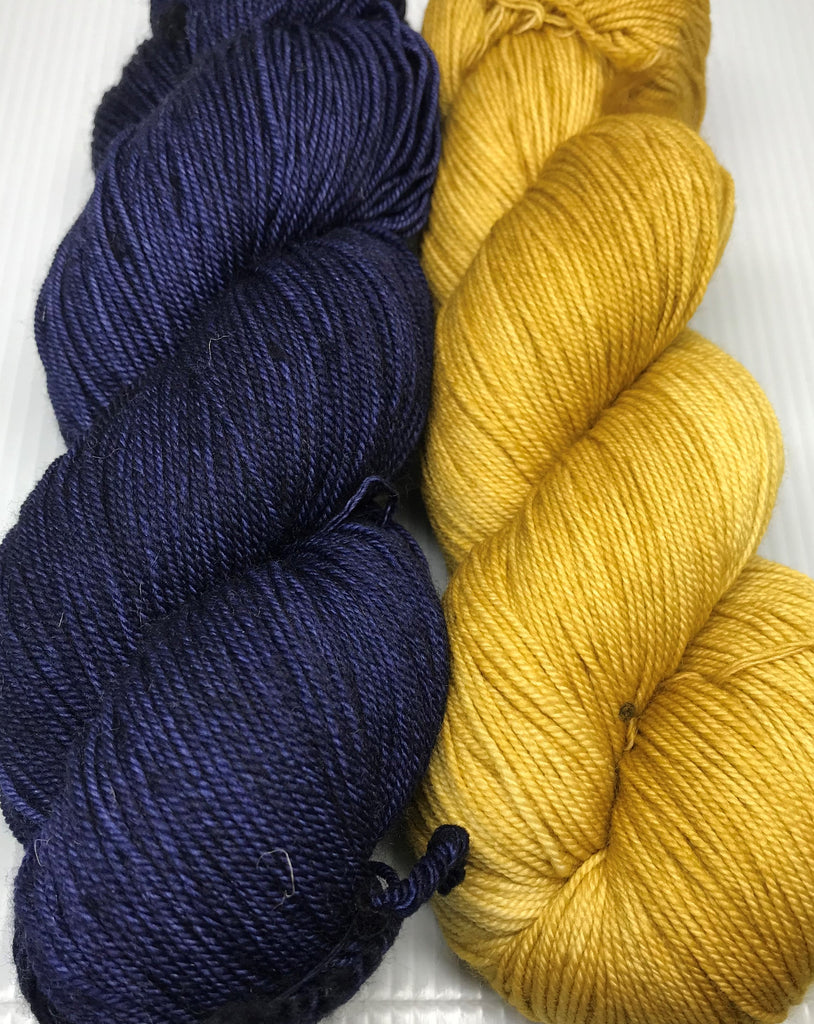 The Sipila sweater requires several skeins of the main color and one skein of the contrast color used for the colorwork design. The colors are pictured with the main color on the left and the contrast color on the right, so the yarn pack includes one skein of the color on the right and as many skeins of the other color as needed for the size and sleeve length that you choose.
The yarn here is Malabrigo Sock, a 100% fingering weight kettle-dyed merino.
If you need a printed copy of the pattern, please call or email us and we can purchase and print it for you. That is not listed as an option here for this yarn pack.

The Sipila pattern calls for fingering weight yarn that is knit to a very loose gauge (22 stitches x 30 rows = 4 inches) and is designed to fit with a lot of positive ease, so please read the sizing information carefully when selecting your size.
Sizes:
Measurements given are for the finished garment. This sweater is designed to fit with 12-14" 30.5-35.5 cm of positive ease at the bust and 2" 5 cm of positive ease at the upper arm. The gauge is intentionally loose to create a fabric that drapes nicely and flatters the body. As the sleeve has less ease than the body, it is important to choose a size that will comfortably fit around the upper arm. Sizes are given as numbers, check the measurements to determine the proper size for your sweater.
1 (2, 3, 4, 5, 6, 7, 8) XXS (XS, S, M, L, XL, 2X, 3X)
Bust circumference:
38.5 (42.5, 46, 50.25, 54.25, 58.25, 62, 65)"
98 (108, 117, 127.5, 138, 148, 157.5, 165) cm
Sleeve circumference at upper arm:
11 (12, 12.5, 13, 14, 15.5, 17.5, 19)"
28 (30.5, 32, 33, 35.5, 39.5, 44.5, 48.5) cm