Butterfly / Papillon Shawl Kit - Dream in Color Smooshy with Cashmere
Dream In Color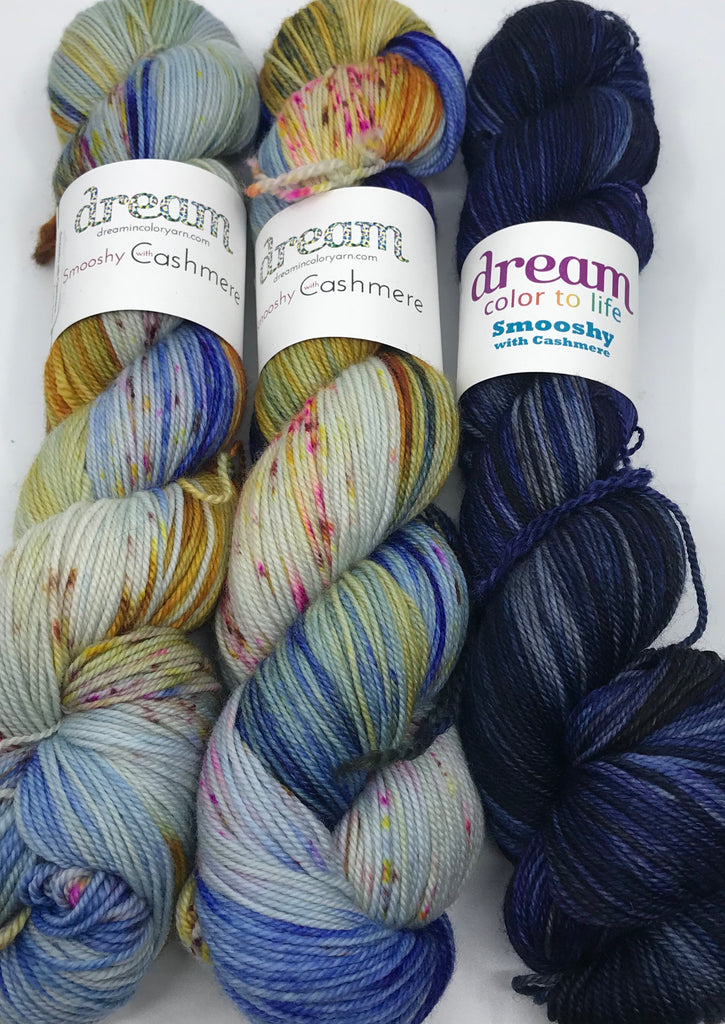 The Butterfly / Papillon Shawl pattern by Marin Melchior looks a lot more difficult than it is. Short rows are used to create an intricate pattern using one skein of a solid or semi-solid color and two skeins of another color. In these sets, the main color selection is multi-colored, producing rich colorplay between the delicate tendrils of the contrasting/framing color.
Each kit contains:
3 skeins of Smooshy with Cashmere as pictured. Smooshy with Cashmere is a hand dyed 70% superwash merino, 20% cashmere, 10% nylon blend. 4 oz/400 yards per skein.
Optional Pattern: You can purchase the pattern directly from the designer on Ravelry here. If you would like for us to print the pattern for you, please select the pattern option and we will purchase a copy and you will receive an email with a PDF file from Ravelry as well as the printed copy. If you provide us with your Ravelry ID at checkout, we can also have the pattern added to your Ravelry library.