Beet, Drink, and Be Merry Kauni Coaster Kit
Kauni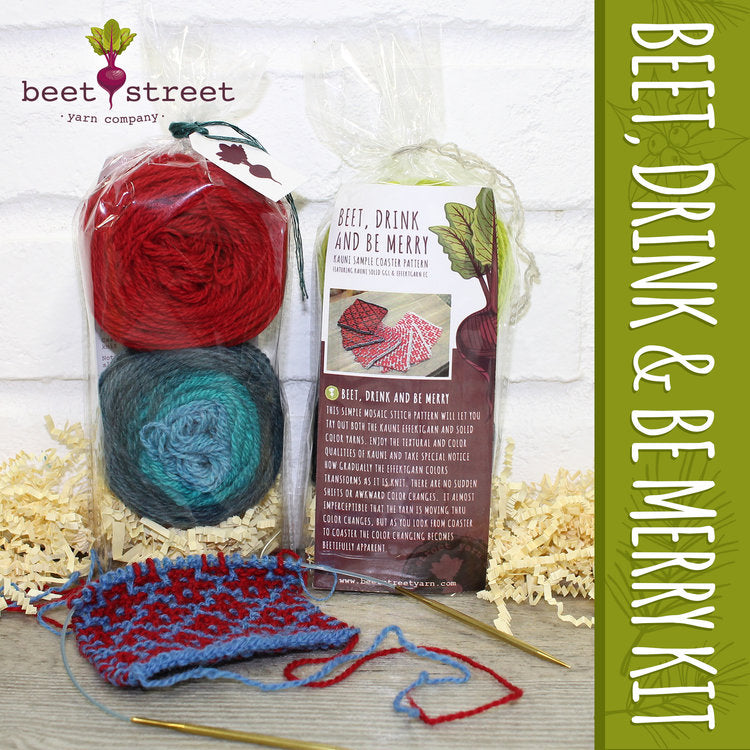 The coasters have a simple mosaic stitch pattern that will let you try out both the Kauni Effektgarn and Solid color yarns. Enjoy the textural and color qualities of Kauni and take special notice how gradually the Effektgarn colors transforms as it is knit. There are no sudden shifts or awkward color changes. It almost imperceptible that the yarn is moving thru color changes, but as you look from coaster to coaster the color changing becomes beetifully apparent.
Kit includes includes a mini skein of each Kauni Solid & Effektgarn yarns and pattern and will make 4 coasters.
Every kit has a different color combination. No two are alike. The pictures provide examples of some the kits that we have, or had at some point. If you would like to see pictures of what we currently have available, please email us or call, otherwise we will surprise you.
US 4 (3.5mm) needles not included.